Camp Barnabas is a non-profit summer camp for people with Special Needs in Purdy, Missouri.

The current brand system was dated and the drab colors didn't communicate the fun nature of the organization.

Project Type: Speculative Rebrand
The colors and type system were updated to bring more structure and vibrancy to the brand.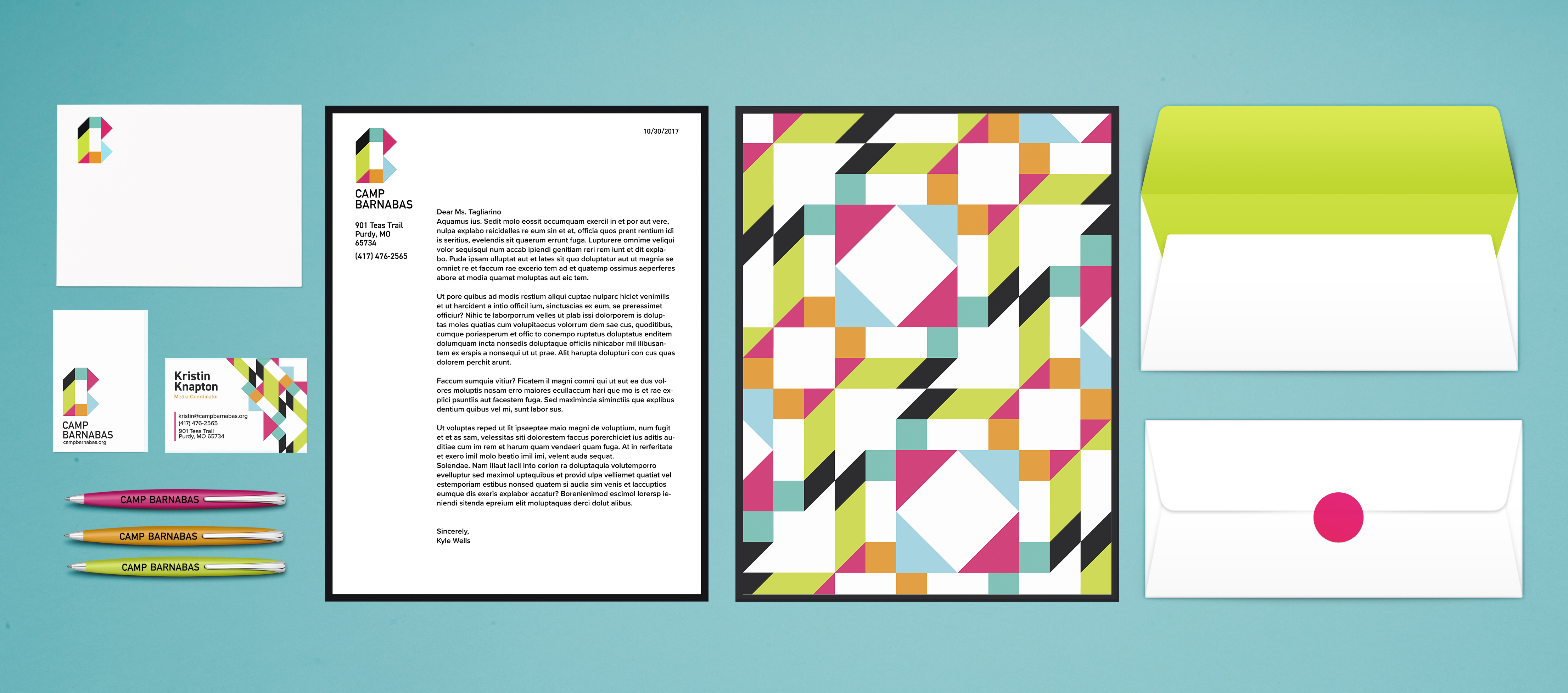 The current wayfinding system was non-existent. What little signage did exist was mostly hand-painted and weathered. The new system incorporates accessible features such as easy to read type, braille, and a straightforward color and icon system.